Kids Summer Meals

---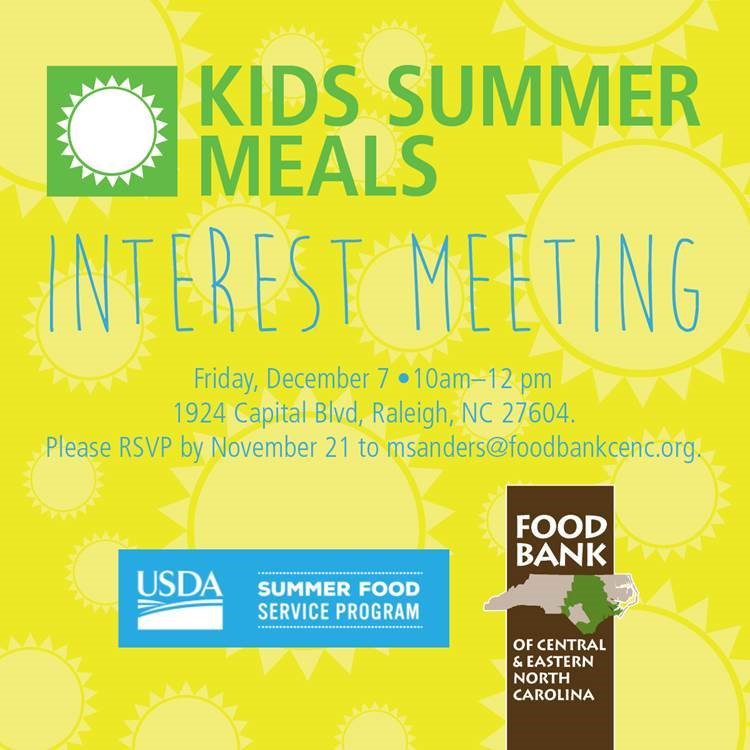 Want to help feed kids in Summer 2019? Get started at our Kids Summer Meals interest meeting!
WHEN: December 7, 10am-noon
WHERE: Raleigh Branch 1924 Capital Blvd, Raleigh NC 27604
RSVP: msanders@foodbankcenc.org by Nov. 21
---
School's out, but hunger isn't. What are we doing to help local kids?
Kids Summer Meals (also known as the Summer Food Service Program) is a USDA program that ensures that children in low-income areas continue to receive nutritious meals during long school vacations when they do not have access to school lunch or breakfast.
The Food Bank sponsors this program by providing feeding sites with breakfast and lunch at no cost. Community-based organizations operate these feeding sites at schools, churches, and youth centers. One program director, Delores, explains on our blog, "We know that for many of the children, this will be the only meal they have for the day."
2018 was our 10th year administering this program. More than 5,300 kids received nearly 168,000 breakfast and lunch meals from 117 sponsored sites. This was also the first year that Food Bank CENC worked with 2 AmeriCorps students from NC State, whose focus was serving in rural communities. They implemented special activities (physical and educational) for the kids in these counties, and supplied additional support.
---