Kids Cafe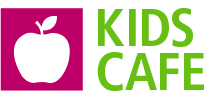 Kids Cafe is an after-school program that offers tutoring, nutrition education, mentoring, and nutritious meals to children at risk of hunger. Kids Cafe provides a safe and positive environment for children to gather after school.
The Food Bank of Central & Eastern North Carolina's Kids Cafe program began in 1999 with 5 Kids Cafe sites. The program currently supports 26 Kids Cafe programs at 32 sites in 25 counties serving approximately 1,692 children.
Food Bank CENC provides food and nutrition program support to select Partner Agencies who host the Kids Cafes. Although the details and schedules vary by site, all locations are geared towards academic enrichment, mentoring, nutrition education, nutritious meals, physical activities and parental empowerment.
Learn more about the Food Bank Kids Cafe Program:
Executive Summary | Volunteer Opportunities
---
As cross sectional survey of Kids Cafe personnel, parents, and participants is conducted annually by Jocelyn D. Taliaferro, MSW, PhD. The summary includes the program descriptions and goals, capacity, activities, parental & child responses, and outcomes. Read the Kids Cafe Annual Evaluation & Executive Survey »
Kids Cafe is a wonderful outlet for people interested in helping children. Volunteers play a crucial role in helping to give each child the attention he or she deserves. A consistent commitment is preferred in order to best provide meaningful relationships for the children.
The following opportunities may be available in your area:
Tutoring: Help children with their homework assignments and other learning exercises.
Meal Preparation: Help set tables and serve meals.
Educational Activities: Help design and lead enrichment activities for the children.
Mentoring: Serve as positive role model for the children.
Email our Child Nutrition Program Supervisor for more information.