Food Bank Receives Four-Star Rating
for giving responsibly and efficiently
Charity Navigator, America's premier charity evaluator, has awarded the Food Bank of Central and Eastern North Carolina its coveted 4-star rating for sound fiscal management and commitment to accountability and transparency. This is the seventh consecutive year that the Food Bank has achieved this rating - something only 2% of evaluated nonprofits have achieved.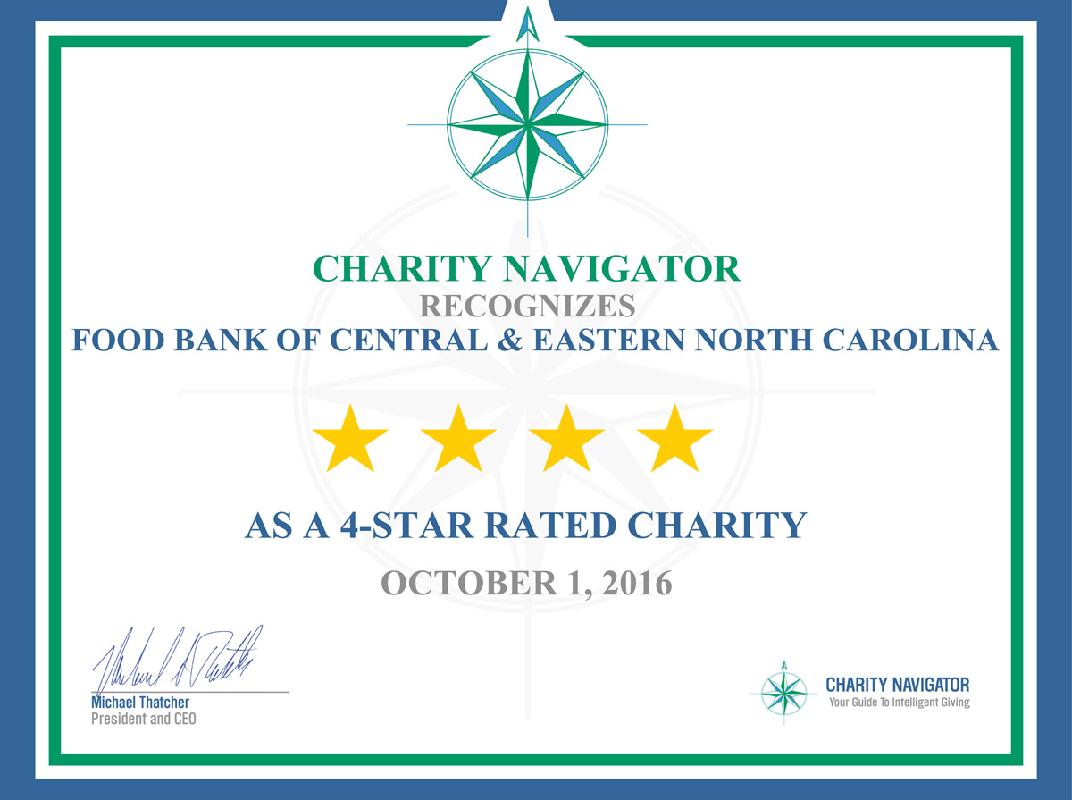 We are honored to receive such a prestigious rating!
View the Food Bank Listing on the Charity Navigator website.